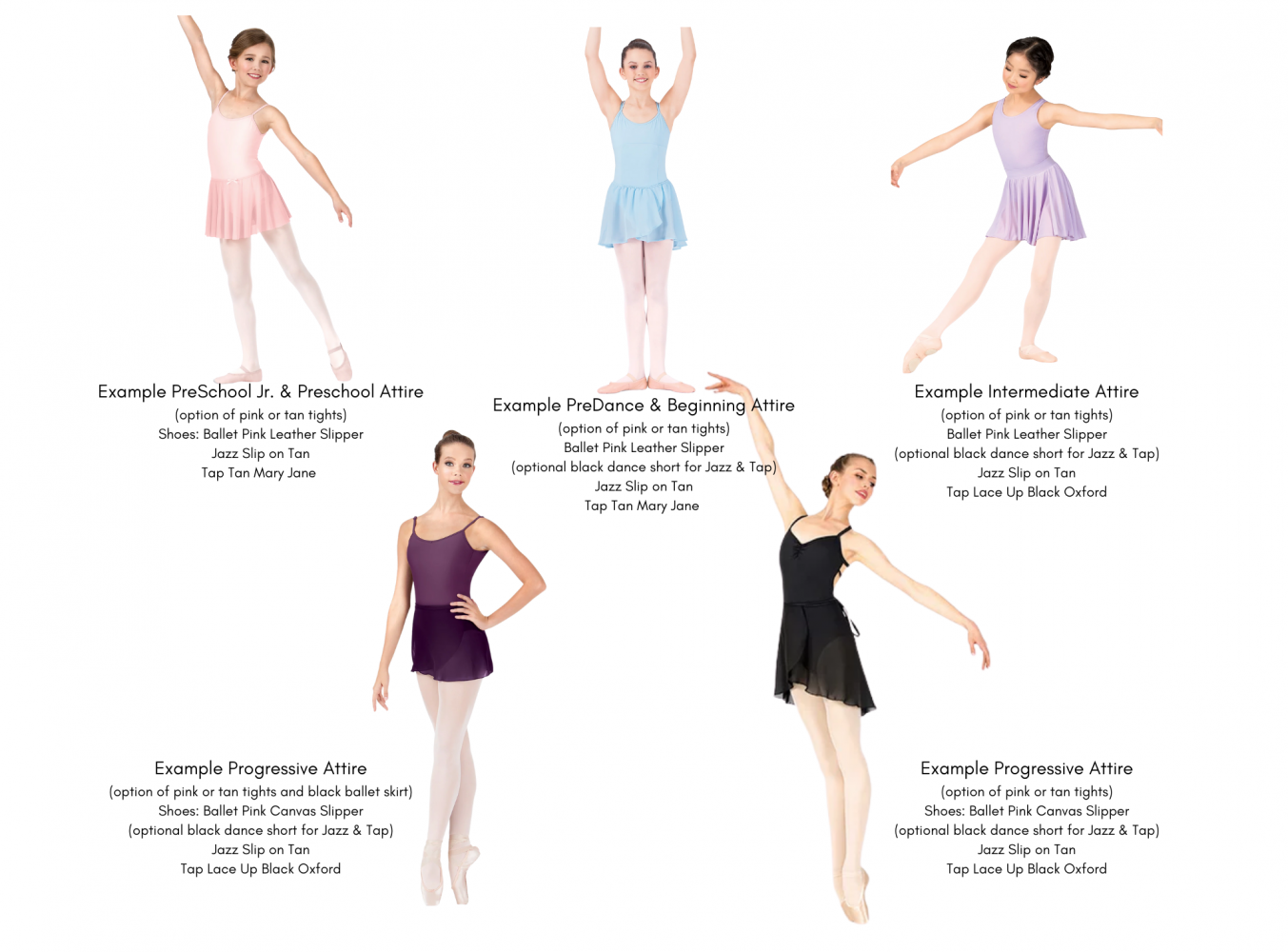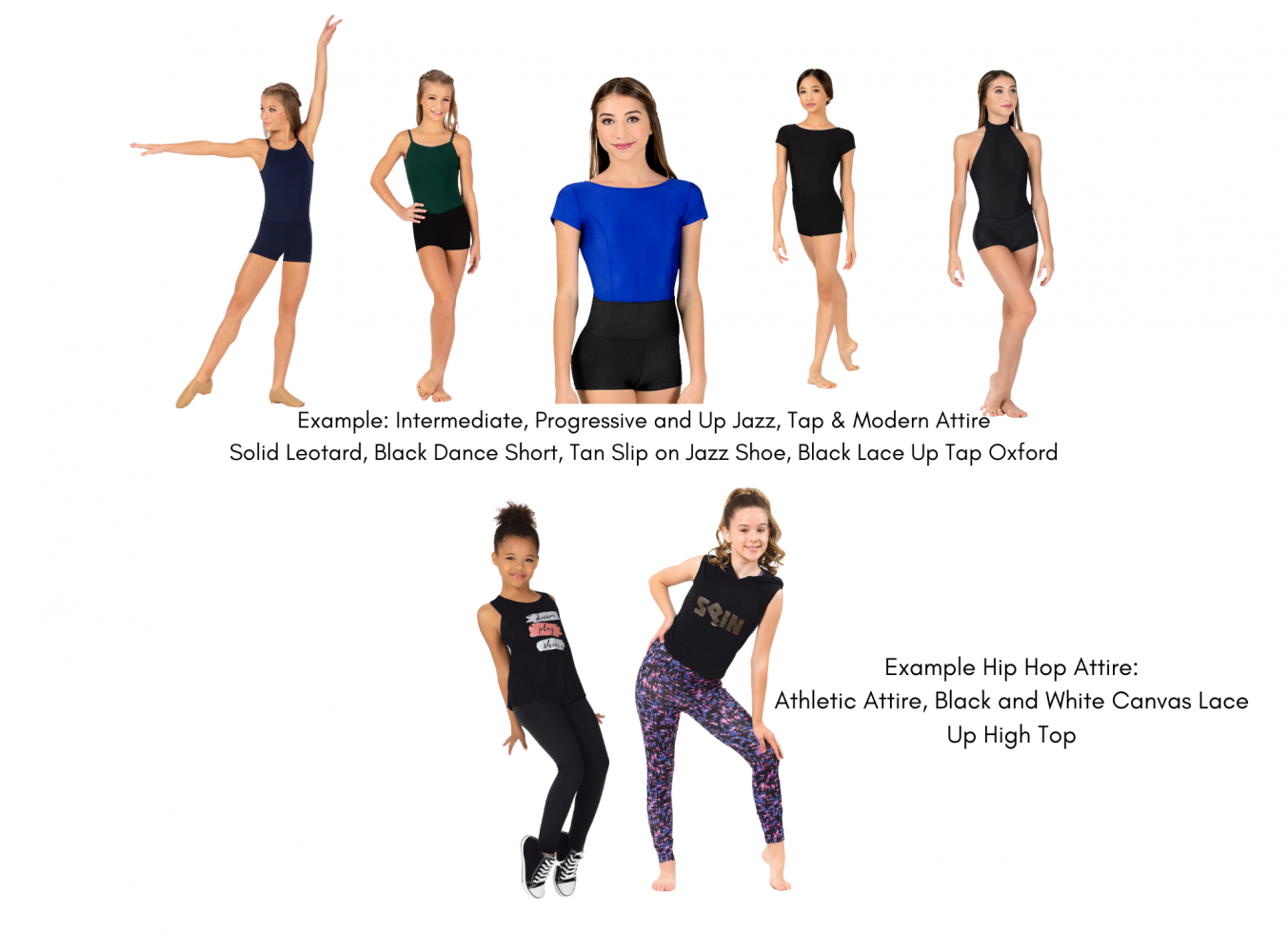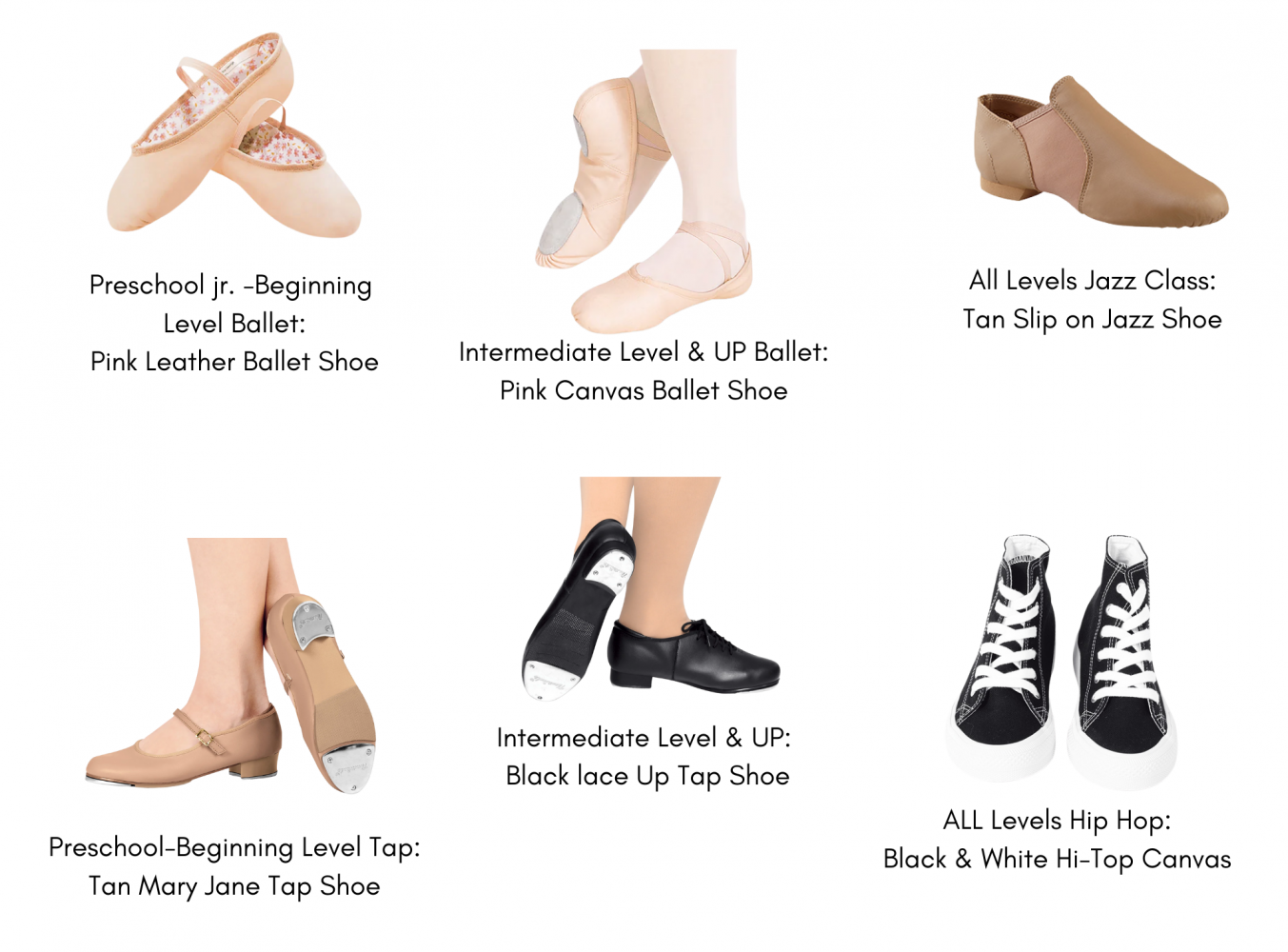 HAIR: All dancers should have their hair pulled back for class, away from the face and off of the neck. Ballet students should have their hair in a neat bun or french braid that is tucked in and will no fall or come out during class. 
Acro/Conditioning (All Levels):
Same Attire as what is given for Modern and Jazz Classes, Bare feet. 
We do sale many of our dress code items. Below is our pricing, while we do carry some leotards, skirts and tights at the studio, most items will need to be ordered. Dancers can be fitted for shoes and leotards during any one of our open houses or if scheduled by appointment before or after their weekly class.