Join us this summer at the West Georgia Dance Intensive! Held at the City of Carrollton Cultural Arts Center
Our schedule, dance professionals and pricing is below. This amazing program is the perfect way to kick start a new season and get dancers to the next level of training!
Cost:
Beginners (6-8 years) $125 Sunday Only
Intermediate (9-11 years)  $300 Friday-Sunday
Advanced (12-19 years) $300 Friday-Sunday
Price per day:  $125
*Special intensive waiver must be signed by parent or guardian for all students attending.  
Click here to View Schedule: https://docs.google.com/document/d/e/2PACX-1vTJcO6GAdKVRzP09_-9YnU3Ag-14Pe2nCv80mD-c_CgaJrw7_jyTpf3RjuBK9mMz_yb6YkP7LjdrWjU/pub
Robb Gibbs: Musical Theatre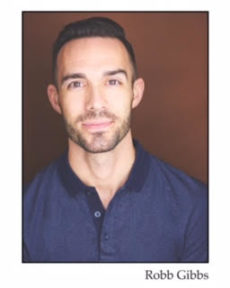 Robb Gibbs is a highly sought after actor/dancer/choreographer/teacher in the NYC area

 for his love and education of tap, jazz, ballet, contemporary, lyrical, 

acro, and musical theatre.  He is a graduate 

of the American Musical & Dramatic Academy of NY. 

 

He has performed 

Off-Broadway, 

across the country

,

 and Canada in productions of "A Chorus Line", "42nd St", "Singin' In the Rain", "Hello, Dolly!", "How to Succeed…", "George M!", "Damn Yankees", 

"Chicago!", "Rocket Man" 

and many more. 

 Robb has judged over the past several years on the regional and national level and choreographed the Ultimate Dance Challenge opening number for three different nationals in 2015.  Follow him on Instagram @robb.gibbs
Liz Borom: Jazz Technique, Lyrical, Jazz Funk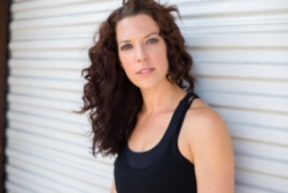 Liz Borom got her start at the age of 6 in South Carolina studying classical ballet with the Columbia City Ballet.  She was a soloist for the Spartanburg Civic Ballet before receiving an honors scholarship to attend the SC Governors School for the Arts where she trained under the direction of Edward Villella, Mel Tomlinson, and Sandra Neil. She continued her training in all genres of dance and studied in several notable studios and programs from SC to NY under the direction dance "greats" such as Twyla Tharp, Shelly Washington, Paul Taylor, Mia Michaels, Ray Leeper, Rhonda Blanchard, and Joe Tremaine, just to name a few. She went on to study dance performance and choreography in college.  Since college, Liz has been teaching, choreographing, and dancing all over the US for the past 25 years.  Professionally, she has danced in commercials, film, television, and performed in several full-length stage productions with several professional companies throughout the US.  Liz is currently on faculty as an adjunct dance professor at Western Carolina University.  She is also a Master Instructor for several conventions and competitions and travels nationwide teaching and choreographing. Liz's choreography has won multiple awards regionally and nationally.  She writes a blog for dancers and dance teachers on her website geared toward using innovative ways to build technique and developing as a dancer.  Teaching is her passion and her classes are full of strong technique and passionate choreography.

Kara Methven: Contemporary Ballet & Conditioning
Kara Methven is a Douglasville native who received her training at Georgia School of Performing Arts under the direction of Perry James and Ballet North under the direction of Christine Fehr. During her training, she performed principal roles in ballets such as "The Nutcracker" and "Cinderella". She attended The University of Georgia where she studied all forms of dance and holds a degree in Business Administration from the University of West Georgia. Kara has recently performed in several shows in Atlanta as a member of Gotta Dance Contemporary. These shows include: "Remove the Ego", "In Regard", "The Fire Within", "Phazes of Love", and Stephan Reynolds' "V(ie): A Celebration of Life".
In addition to performing in Atlanta, Kara also teaches gymnastics, acrobatics and many dance styles around the metro Atlanta area.
Carly Gallup: Jazz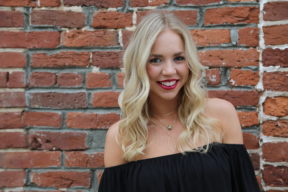 Carly

 is a professional dancer, choreographer, and dance teacher currently residing in Atlanta, GA.  She has trained under some of the top choreographer's in the industry in all styles of dance.  

Carly

 has trained in styles ranging from ballet, contemporary, hip hop, jazz, and musical theatre.  She grew up training and dancing with the award winning Southern Strutt Dance Company.  She has danced with the Atlanta Hawks Cheerleaders, a principle in Unbound Contemporary Company, ATLA Connect, and is currently a choreographer for some of the top competitive dance studios in the Southeast with many awards for top choreography

.
Victoria Everhart: Tap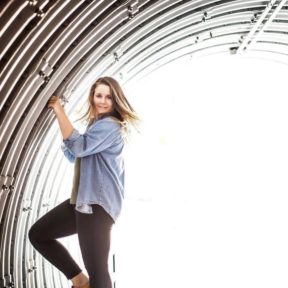 Victoria has trained for several years under the direction of her mother Tammy Everhart  and the award winning Great Gig Dance Company. She has also studied extensively with Mark Goodman (Broadway), Sarah Reich (Syncopated Ladies, Postmodern Jukebox), Ayodele Casel (While I Have the Floor), and Mike Minery (Tapaholics). Now a student at Kennesaw State University she continues to travel the country working with conventions, competitions and workshops such as Tap University, Totally Tap and In10sity Competition. Victoria works to present rhythm tap to all dancers in a way that makes them feel accomplished and challenged at the same time. 
Xavier Zoleil: Hip Hop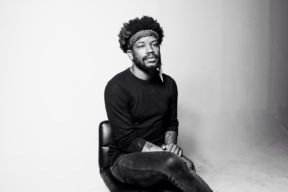 Xavier Lewis, aka Xay Zoleil, is an American dancer, musician, writer, comedian, and DJ.  Xavier has been teaching and performing in the Atlanta area for almost 10 years. Xavier is currently the Dance Director for Grayson High School and teaches at many studios in and around the metro-Atlanta area. He also has been a background dancer for musical artist B.O.B. In 2015, Xay released his very first solo musical project, Paradise Garage, featuring the eletro-pop single "So Bumpy". In Decemebr of 2018, Xay released his first studio album, People of Pangea. Xavier has received multiple awards for choreography and directs and produces two dance concerts a year.