Join us this summer at the West Georgia Dance Intensive! Held at two locations, see our schedule, dance professionals and pricing below. This amazing program is the perfect way to kick start a new season and get dancers to the next level of training!
Cost:
5-8 years $250
9 years and UP  $300
Price per day:  $75
Price per class: $25 all ages ($20 for one hour classes)
*Mandatory for any dancer wishing to audition for Southern Dance Precision Company on July 29th.
**Special intensive waiver must be signed by parent or guardian for all students attending.  
Click here to View Schedule: https://docs.google.com/document/d/e/2PACX-1vTJcO6GAdKVRzP09_-9YnU3Ag-14Pe2nCv80mD-c_CgaJrw7_jyTpf3RjuBK9mMz_yb6YkP7LjdrWjU/pub
Atarius Armstrong: Musical Theatre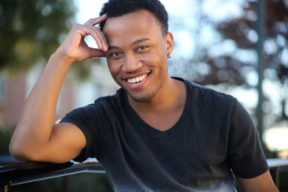 Atarius Armstrong is new musical theatre performer and choreographer to the Metro-Atlanta area from Madison, MS. He recently graduated from the University of Mississippi with a BFA in Musical Theatre performance where he had to the opportunity to study dance under many great companies — David Dorfman Dance, Pilobolus Dance Theatre, Thodos Dance Chicago, and more. Some of Atarius' most recent credits include: Urinetown (Act 3), Forever Christmas (Stone Mountain Park), Hello Dolly (Summer Lyric Theatre), and In Process (Gotta Dance Contemporary).
Lonnie Davis: Modern (Horton) Technique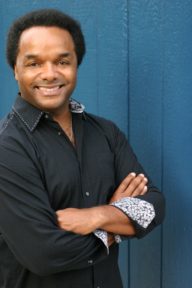 Originally from Ft Wayne, Indiana, Lonnie was introduced to dance by the renowned Baba Chuck Davis and the African American Dance Ensemble. After being granted a scholarship to the American Dance Festival at Duke University, he was immersed "head first" into my professional dance training. Lonnie is a former member of the Gus Giordano Jazz Dance Chicago, Philadanco Dance Company and Performer for Royal Caribbean Cruise Lines. Dancing the works of Gus Giordano, Frank Chavez, Margo Sappington, Billy Siegenfeld, and Sam Watson to name a few.
His career now finds him sharing my passion for dance as a choreographer and educator. Some include Master Teacher for PROJECT DANCE NYC/ATL; Ruth Mitchell Dance Theatre; Atlanta Ballet Centre for Dance Education; Georgia Dance Conservatory; Full Circle Dance Co., Cobb County Center For Excellence in the Performing Arts; Brenau University; and the Georgia Governor Honors Program.  He was excited to have been the featured choreographer for Atlanta's Dance Canvas "Introducing the Next Generation" choreographers showcase. 
Kara Methven: Conditioning & Legs, Leaps and Turns!
Kara Methven is a Douglasville native who received her training at Georgia School of Performing Arts under the direction of Perry James and Ballet North under the direction of Christine Fehr. During her training, she performed principal roles in ballets such as "The Nutcracker" and "Cinderella". She attended The University of Georgia where she studied all forms of dance and holds a degree in Business Administration from the University of West Georgia. Kara has recently performed in several shows in Atlanta as a member of Gotta Dance Contemporary. These shows include: "Remove the Ego", "In Regard", "The Fire Within", "Phazes of Love", and Stephan Reynolds' "V(ie): A Celebration of Life".
In addition to performing in Atlanta, Kara also teaches gymnastics, acrobatics and many dance styles around the metro Atlanta area.
Carly Gallup: Contemporary Jazz & Jazz Funk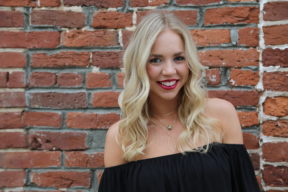 Carly

 is a professional dancer, choreographer, and dance teacher currently residing in Atlanta, GA.  She has trained under some of the top choreographer's in the industry in all styles of dance.  

Carly

 has trained in styles ranging from ballet, contemporary, hip hop, jazz, and musical theatre.  She grew up training and dancing with the award winning Southern Strutt Dance Company.  She has danced with the Atlanta Hawks Cheerleaders, a principle in Unbound Contemporary Company, ATLA Connect, and is currently a choreographer for some of the top competitive dance studios in the Southeast with many awards for top choreography

.
Victoria Everhart: Tap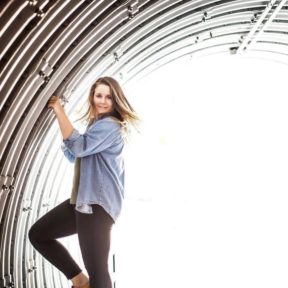 Victoria has trained for several years under the direction of her mother Tammy Everhart  and the award winning Great Gig Dance Company. She has also studied extensively with Mark Goodman (Broadway), Sarah Reich (Syncopated Ladies, Postmodern Jukebox), Ayodele Casel (While I Have the Floor), and Mike Minery (Tapaholics). Now a student at Kennesaw State University she continues to travel the country working with conventions, competitions and workshops such as Tap University, Totally Tap and In10sity Competition. Victoria works to present rhythm tap to all dancers in a way that makes them feel accomplished and challenged at the same time. 
Avery Gillham: Hip Hop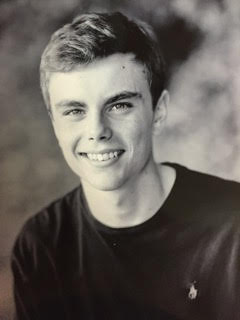 Avery Gillham is currently a student at Kennesaw State University with a Major in Dance. In 2015 Avery won Regional Dancer of the Year with Hollywood Vibe Dance Convention. He also became part of the Vibe Company and worked with artist such as David Moore, Liz Imperio, Ryan Lohoff, Allison Holker, Kent Boyd, and more. Avery has performed in many shows with the Atlanta Lyric Theater such as West Side Story (A-Rab), Damn Yankees, Young Frankenstein, Peter Pan, and Beauty and the Beast. He looks forward to graduating college and taking his career in dance to New York City, Los Angles, or even overseas!