Southern Dance Precision understands the importance of having instructors who continually enhance and improve their dance and teaching skills through workshops, master classes, and company membership.
KELLY BELL – Artistic Director/Owner/Instructor
Kelly Bell earned her Bachelor of Fine Arts Degree in Dance in 2003 from Webster University in St. Louis, Missouri, and continued her training in Los Angeles, California. She then moved home to the Atlanta area and began teaching and choreographing for several studio's and fine arts programs and started her own pro-am dance company, Innovation Performing Arts, where her students performed around Georgia and won several competitive awards. Inspired by the success of the dance company, Kelly opened a new 3,600 square ft. dance facility in 2012 – Southern Dance Precision in Villa Rica, Georgia. "SDP" was founded to offer a wide range of dance styles and accommodate learning for all levels and ages. The studio offers a complete offering of recreational classes and  performance troupe as well as four competitive dance teams.
With emphasis in Modern, Ballet, Contemporary, Jazz Funk and Rhythm Tap, Kelly is very proud to have a studio space to promote her unique training and experience in west Georgia. Her choreography is a reflection of her 25 plus years of training and teaching, where she has continually studied with world renowned choreographers and dancers. She is an award winning choreographer, and has received more than 8 choreography and judges awards for pieces she has choreographed for her dance companies. Kelly is also often hired to choreograph for music videos, special events, and church productions.
Kelly is exceptionally active in the metro Atlanta community, serving as an advisory board member for Kennesaw State University's Dance Fest, Director of Choreography for Alexander High School,  board member for the Golden City Lions Club member, board member for "Taste of Villa Rica", and is a member and former chair of the the promotions team with Main Street Villa Rica as well as past Advisory Board President.
Kelly's goal as a studio owner and teacher is to ensure students are properly trained in all areas of dance and to help every student achieve their goals and ambitions as a dancer.
JAMIE ALLUMS – Dance Instructor
Jamie has been a dance fixture in the Douglasville and Villa Rica area for over 5 years. She has extensive training in Modern, Jazz, Ballet and Tap. As one of the original members of Innovation Performing Arts Company, she received numerous awards in dance for jazz, contemporary, character and ballet work. Jamie has been teaching and choreographing for the past 6 years, she has produced multiple award wining pieces, and has already known for her ability to inspire students with a love for dance and transpire her passion for the art for audiences alike.
Sarah Beth Wilkins – Dance Instructor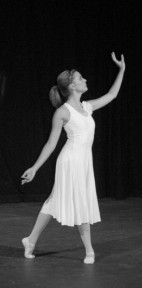 Sarah Beth's passion for dance started at an early age and hasn't stopped for a one minute. She has loved performing whether it is dancing, singing or acting. She is classically trained in various Ballet methods and has also extensively studied jazz,  tap, and pointe. She has performed in several church, school and local productions. She loves working with kids, she looks forward to helping young dancers find the joy of expressing themselves through dance.
KARA METHVEN – Company Ballet Instructor & Acro/Conditioning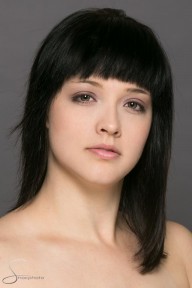 Currently a member of Gotta Dance Contemporary Company and a dancer/gymnast of over 15 years. Kara is a constant inspiration and coach to the students at SDP. She has studied at the University of Georgia, Atlanta Ballet and Gotta Dance Studios. Kara also trained at the Georgia School of Performing Arts with Perry James and Ballet North with Christine Fehr, performing principal roles in ballets such as "The Nutcracker" and "Cinderella".Continually working in her craft with guest artists such as Darryl Foster, Stefan Reynolds, CiCi Kelly and Rachel Truitt to name a few. Although Kara has worked with us since January of 2013, we are very pleased to have her as a permanent member of our staff as well as choreographer for the Southern Dance Precision company.
STEPHANIE LANDRUM: Ballet & Pointe Instructor
Stephanie is trained in various styles of dance and received the majority of her training as a dancer and company member for the Georgia Academy of Dance in Peachtree City. She studied with the late Ramazan Bapov, Tatiana Jouravel-Malinkine, and Denis Malinkine. She also attended a summer dance intensive through Brenau University Dance Department. She went on from there to participate in the University of Georgia's dance program and Pamoja Dance Company with a focus on contemporary, jazz, and modern. She also continued training, while studying in Athens, at the fabulous Dance FX studios. Stephanie had the luxury of studying under Ms. Janet Robertson and Mr. Daryl Foster. Upon moving back to her hometown, she received a teaching position with Peachtree School of Dance. Stephanie currently holds a Master's in Education in Professional Counseling. Stephanie started with Southern Dance Precision in 2013 and is one of our primary ballet and pointe instructors. She balances the rigor of ballet and pointe by offering classes and choreography that are both refreshing and fun.
MADI NELSON- Jazz & Hip Hop Instructor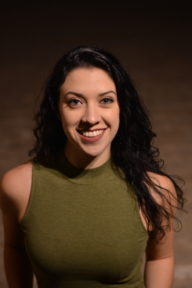 Madi Nelson grew up in Georgia dancing at Great Gig Dance Co. She studied a variety of styles such as ballet, tap, hip hop, modern, jazz and contemporary. During her time with the Great Gig Dance Ensemble, Madi assisted classes and tutored students. By her senior year of high school, she was teaching and choreographing among her peers. Madi continued her dance studies in New
York City at Marymount Manhattan College where she graduated in three years and received her degree in teaching dance arts. While at Marymount, Madi choreographed for both the student choreography showcase and the main stage repertoire concerts. In addition, she helped start a
student chapter of the National Dance Education Organization.  Madi remained in NYC after college to further her knowledge of the industry. She is excited to continue pursuing her dance career in Atlanta and to share her knowledge and skills with those who have the same passion for dance.